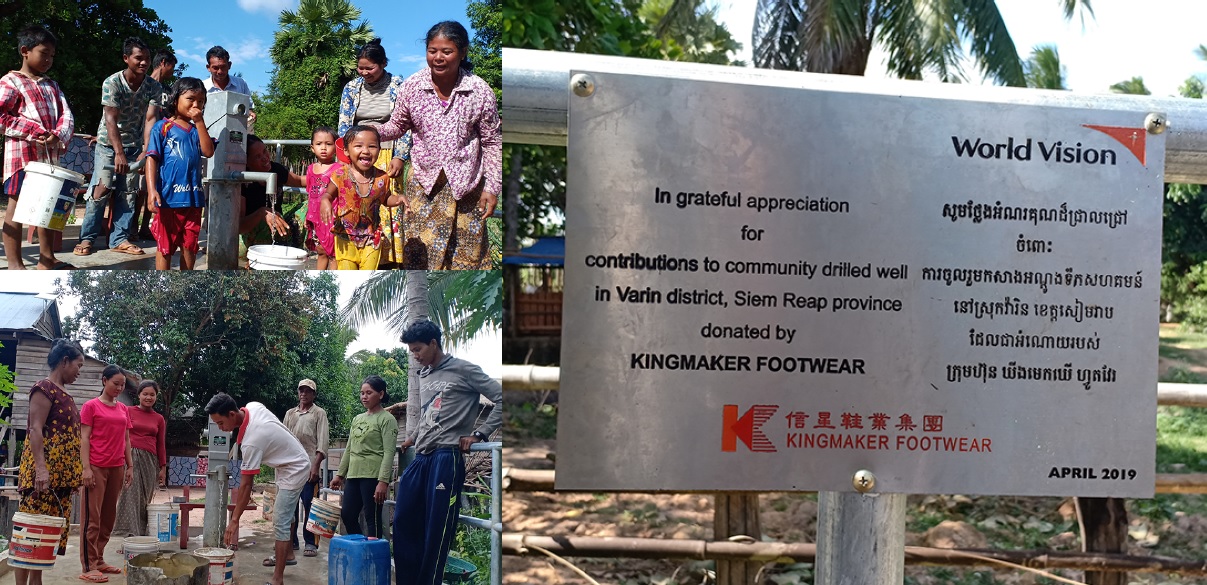 Donation through World Vision – Built drilled well in Cambodia Varin district to improve water using safty.
Donation through World Vision - An Binh Community Nutrition Integration Program in Vietnam to provide correct knowledge to improve local child malnutrition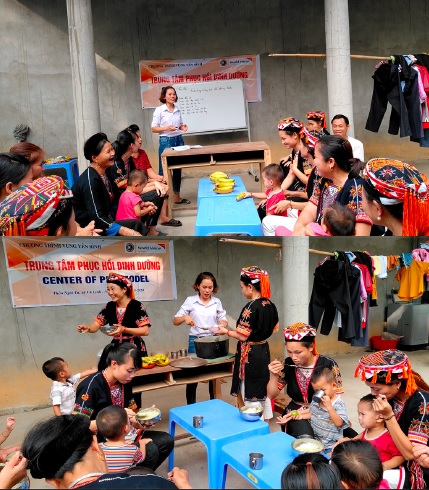 Corporate Social Responsibility
Kingmaker has always upheld the spirit of "From the Society, To the Society" and participated philanthropic activities worldwide, especially in the neighborhoods around our offices and factories. We are aware that by building a fair work environment geared to long-term and cooperative business relationships for our employees and clients is also our social responsibility. Moreover, of course, we believe the importance of taking a responsible role in actively sponsoring charitable activities and help people in need.

In 2013, Kingmaker officially started the philanthropy project. From 2016, not only we continued to donate living necessities to local shelters that needed help, but also, we donated and built a school building for children. At the same time we started to join hands with international nonprofit organizations on supporting philanthropic projects, such as building libraries for children, building wells for clean water in villages, and setting up workshops for helping young mothers to learn how to care for children and improve malnutrition issues happened often locally on the newborns.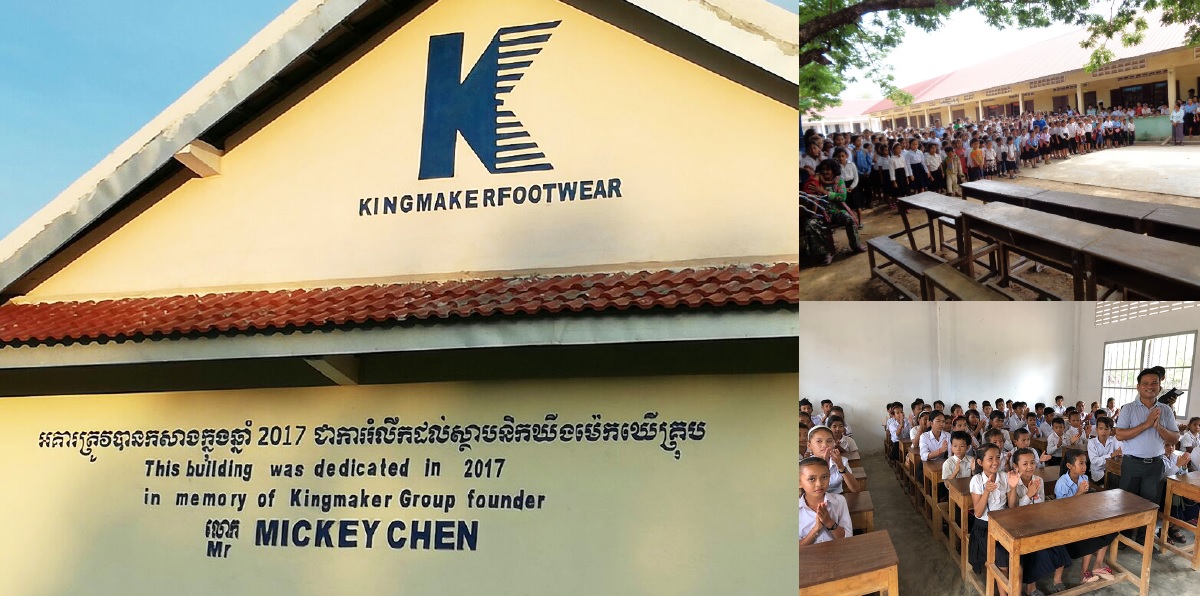 Donation to build new building of primary school in Cambodia.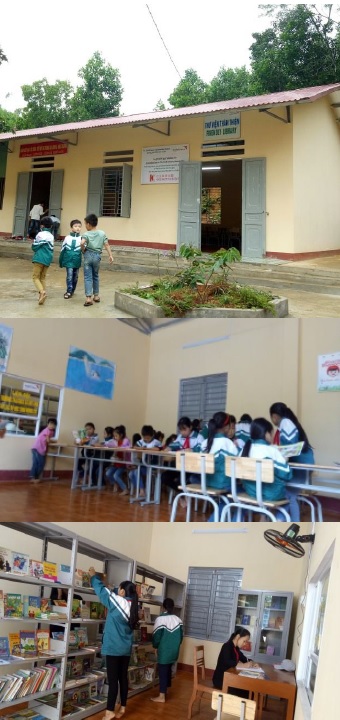 Donation to build new building of primary school in Cambodia.
Motivating participation
All Kingmaker employees are encouraged to participate our philanthropic activities. We are deeply grateful for everyone who have been willing and passionate about contributing their time and efforts to join us in philanthropies.